Standard Features: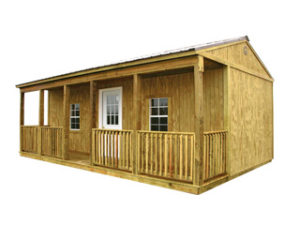 Graceland Exclusive Aluminum Soffit Vent System 
Full Length Ridge Vents (Metal Roof Only)
5/8" Pressure Treated Floor System
4×6 Runners
2×6 Floor Joists (50% Stronger than 2×4's)
5/8" T1-11 Pressure Treated Siding
2×4 Reinforced Doors
Galvanized Ring Shank Nails
93 1/2" Walls on Utility, Garden Shed, Garage and Cabin
(14' & 16' width buildings are not available in all areas of the US. Ask your dealer for details)
AVAILABLE OPTIONS:
Metal Skin Walk Door (With or without windows)
6' or 9' Roll-up Garage Door
24"x 36" or 36" x 36" Window
48" Single Wood Door or 72" Double Wood Doors
Solid Color Stain (Various Colors)
36" Shutters (Various Colors)
Flower Boxes (Various Colors)
Radiant Barrier
(Inquire with dealer for more details)
---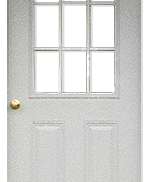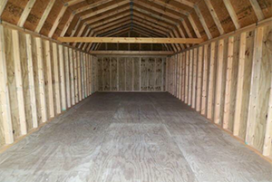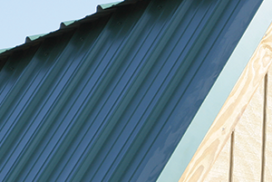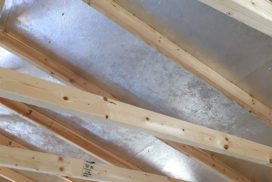 Our Side Porch Cabins Are Available in the Following Sizes

14 Ft 
16 Ft 
14 x 20
14 x 24
16 x 16
16 x 24
16 x 40
All building sizes are approximate and measured eave to eave. Features and Options are subject to change without notice. Building materials, sizes offered & designs may vary by division.